The french training system explained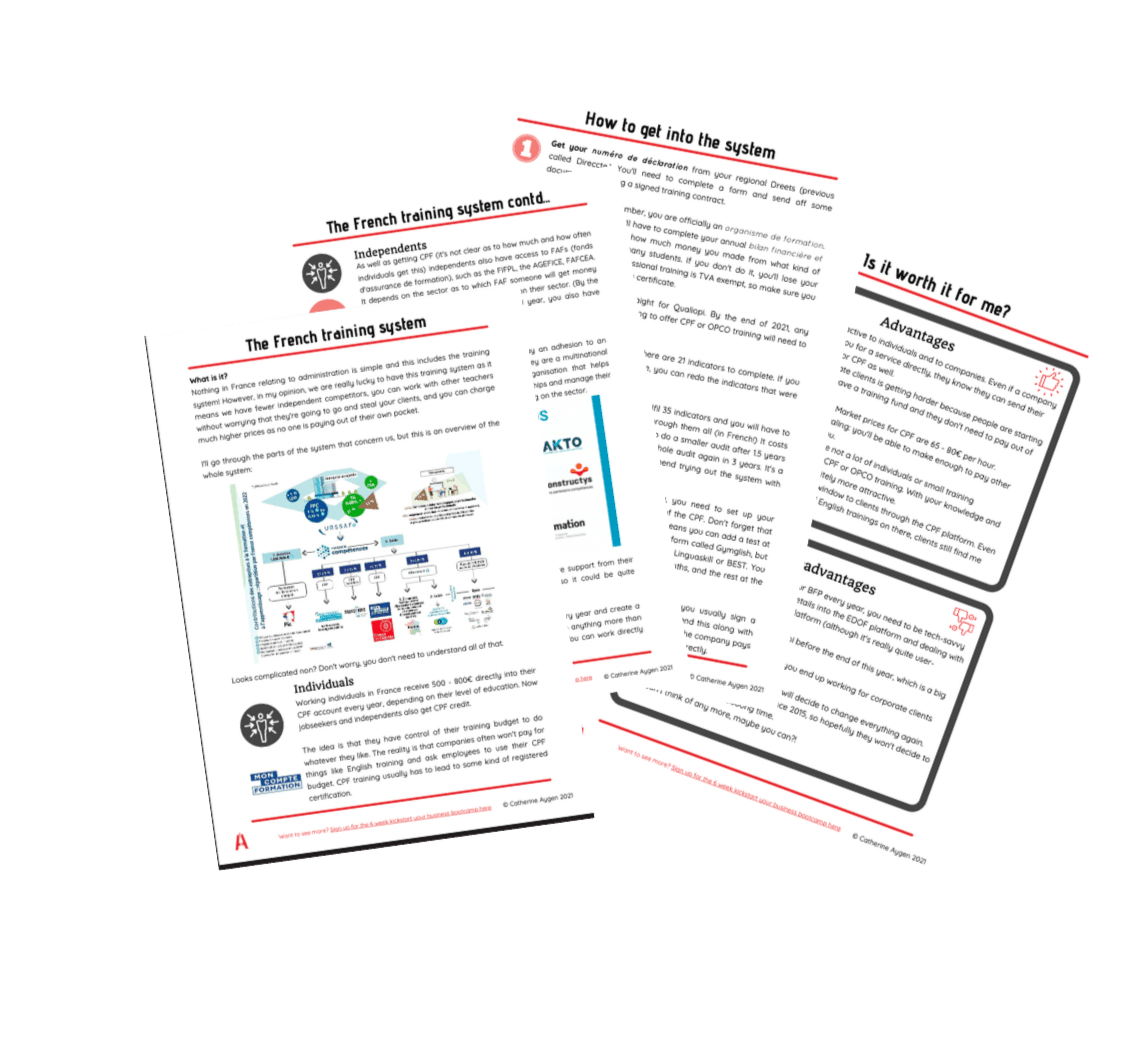 Find out how the system works and what OPCOs, FAFs and the CPF is.

Discover how to get into the system so you can offer training that people don't have to pay out of their own pockets.

What is Qualiopi ?

What are the advantages and disadvantages of going into the system and offering training through it?

​